Step 4
Edit your book
I know. You've hit the finish line so you think you're done. And yes,  you're done with the initial writing phase, which is huge.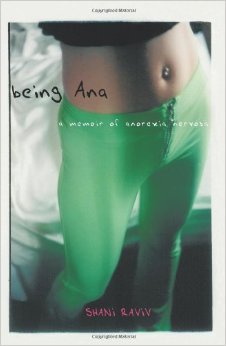 But editing still lies ahead.
A lot of editing.
Even after you've returned to your book to add in the texture, the evocative detail, the dialogue, the action, the transitions or whatever else you need to bring your material to life, you'll need to bring on at least two professional editors.
First, a line editor needs to massage your manuscript. Assuming the book doesn't need the kind of structural overhaul that a developmental editor handles, the line editor will focus on clarification, content flow, tone, sentence structure, word choice and grammar. This often requires some back-and-forth since you may be needed to fill in holes or provide information.
Once you and the line editor have polished your manuscript until it gleams, a copy editor with fresh eyes (translation: a top-notch professional who hasn't read a prior version) will go through it to ferret out and correct everything from typos to grammatical and factual errors. He/she will spot and fix all those mistakes in your manuscript—including spelling, punctuation, grammar, syntax, style, and continuity—that your eyes and your editor's eyes are now skipping over.
Only then are you ready to move to the next step.
Get the Editing Support You Need
Drawing on extensive editing and writing backgrounds, Linden and her crew can salvage even the most troubled projects. From creating a new outline to reorganizing material, they make sure that your book is structurally sound. Then they move on to shoring up your content and message, and adding power to your prose.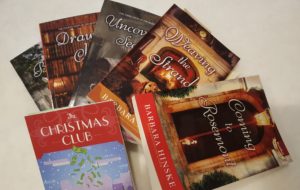 Incubation Press offers three types of editing:
Structural editing
Line editing
Copy editing
Editing is usually contracted for on an hourly basis, though flat editor rates can be negotiated on a project-by-project basis. Minor rewriting is included in the editing process. Teaching is not. Neither is a full rewrite, which must be contracted for separately.
Since you want to make sure that you and your editor are on the same page before you invest in the time and the cost of editing, we usually suggest that new clients pay for an initial manuscript evaluation. The charge for a manuscript evaluation starts at $1,750, payable in advance. Your editor will:
Read through the whole manuscript (or however many pages have already been written)
Evaluate organization, flow, impact and language
Provide a detailed memo about what he/she thinks works, what doesn't, and what's needed
If you agree with the analysis and want to proceed, you can opt for editing or writing coach services.
Editing Timing & Fees
The charge for developmental or line editing is $150/hour, with a discounted rate of $125/hour offered to One Stop Writing Shop writing coach clients. Project rates are also available. Clients paying by the hour are charged half the total estimated fee in advance, and the balance upon delivery of the edit. Flat rates are charged half in advance, and half upon delivery of the edit.
Manuscripts not requiring reorganization or heavy rewriting usually take an hour per every 2,000 words. A manuscript requiring a serious revamp could take an hour or more per every 1,000 words.
Either way, plan for the line edit to take six weeks. Rush jobs will be charged 50 – 100 percent extra.
Copy editing fees start at $50/hour.
Manuscripts that have been carefully line edited usually take an hour per every 2,000 to 4,000 words. Copy editing is not available for manuscripts that have not been professionally line edited. Most copy edits require four weeks. Rush jobs will be subject to a 50 to 100 percent additional charge.
Clients paying by the hour are charged half of the total estimated fee in advance, and the balance upon delivery of edit. Flat rates are charged half in advance, and half upon delivery of the edit.
Sorry . . . no refunds will be provided unless the editing work has not yet been started.
The Next Step…
For more information, Linden invites you to contact her directly at linden@lindengross.com. She looks forward to helping you carve out that book or project that's in your head and heart. After that professional editing touch, you get to move onto: